Why does Harvoni cost so much?
As of this writing Harvoni cost $94,500 for 84 tablets or 12 weeks treatment.
We are going to take a look at 5 surprising facts why Harvoni cost as much as it does.
But, before we do that.
Let us look at some basic facts.
Hepatitis C has been around for a long time.
However, only in 1989 scientists truly isolated and identified the hepatitis C virus or HCV.
For decades, HCV was killing at least 10,000 to 20,000 people a year in the US.
About 2.5 million to 5 million people with hepatitis C living in the US.
Only 1 out of 3 know they even have hepatitis C.
Most of these people were b orn between 1945 to 1965.
The famous baby boomer generation.
Around the world there are approximately 185 million people infected with hepatitis C.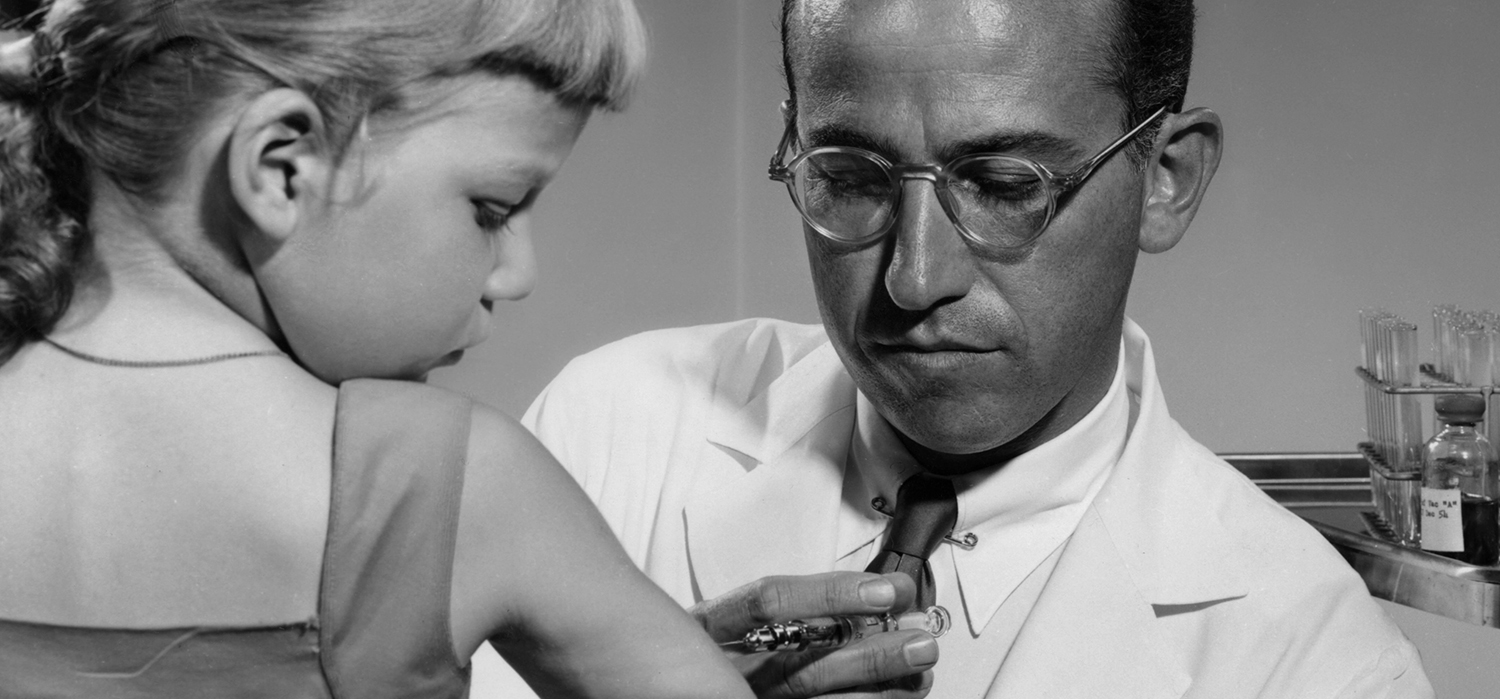 Contrast Jonas Salk to Michael Sofia
Some of you know who Jonas Salk was, the scientist who discovered the polio vaccine in 1955.
What does this got to do with hepatitis C virus?
Well, Michael Sofia is similar to Salk, except in one BIG way.
Sofia discovered sofosbuvir 2007, a direct acting antiviral that has been very effective in curing hepatitis C.
Sofosbuvir was commercially made available in 2013.
It was a huge hit.
Like Jonas Salk, Michael Sofia was hailed as a miracle worker.
One BIG difference between Salk and Sofia.
Can you guess what that is?
Sofia's company Pharmaassett where he (supposedly) discovered sofosbuvir was sold to Gilead Sciences.

I say supposedly, because Michael Sofia was doing research at the Veterans Administration hospital in Atlanta, Georgia.
The plot thickens…
Maximizing Profit Over Public Welfare
Sofia and his colleagues from Emory University were simultaneously doing research on the hepatitis C virus.
The funding was to the tune of a whopping $60.9 million dollars.
You can read more at National Institute of Health website, their investigative report.
Yes, many Americans directly funded the development of sofosbuvir.
If it wasn't $1000 a pill for sofosbuvir (Sovaldi), then most people wouldn't care.
But, because its so expensive, we have no option to dissect this very important topic that affects so many lives.
Michael Sofia, sold his company, Pharmasset, in 2011 to Gilead Sciences for $11.2 billion dollars.
Contrast that with Jonas Salk, he gave away the polio vaccine patent to everyone for free.
If Gilead was not a publicly traded company, we as the public would have a hard time figuring any of this out.
Gilead made $22.5 billion dollars in less than two years selling Sovaldi and Harvoni in the US.
There is something else that needs to be mentioned.
Many with hepatitis C patients died because they couldn't afford the price of Harvoni or the price of Sovaldi.
When these hep C treatments first came out, insurance denied 85% of all patient request.

Doesn't give you good feeling about insurance companies.
Lawsuits were filed against the Federal government for limiting access to Sovaldi and Harvoni
During this period, we were very fortunate to help facilitate access to affordable hepatitis C treatment from India.
We were able to serve people from around the world get hep C meds at a very low price.
US Federal Law and Infectious Diseases like HCV
So, far we know a few things why the cost of Harvoni is so much.
First, Sofia sold the patent of sofosbuvir and his company (Pharmasset) to Gilead Sciences for billions of dollars.
Second, Gilead had to recoup their investment from the acquisition of Pharmasset.
Third is, US Federal law mandates that an infectious disease like hepatitis C must be treated at all costs.
Otherwise the US government would be liable for not containing an infectious disease.
As a result, Gilead took advantage of this situation.
They priced Harvoni and Sovali from $84,000 to $198,000 for 12 weeks to 24 weeks of treatment.
Again why so expensive?
States had a legal burden to provide treatment for the hepatitis C patients under their care.
Regardless of cost.
With that said, Gilead made billions of dollars in a couple of years.
Harvoni Cost is Based on the Ability to Pay
Fourth and most important reason is if a person has the ability to pay for the treatment with the help of insurance or not, then price it accordingly.
It can be simplified to mean, if you want to live, cough up the dough.
The price of life.
Most people don't have the ability to pay $94,000 for 84 tablets to get cured for hepatitis C, so they relied on their insurers to carry them through.
Unfortunately, only 23% of patients applied to get coverage for Harvoni got approved.
Your copay for Harvoni would be anywhere around $18,000 to $38,000, that varied from insurer to insurer.
Most insurers did not cover the cost of hepatitis C drugs because it was too expensive, unless it was life threatening.
And sometimes it was too  late for patients.
Gilead Sciences CEO stated "We price the cost of the meds based on the ability of the country to pay."
Some smart folks from Harvard said, that these drugs can be paid of with a loan, like a mortgage.
Pay the money back in an installment plan.
Sure if it was maybe $5,000 to $10,000.
Not, $84,000 to $198,000.
But why?
Is this America or Communist China?
No! This is not communist China.
Its America!
We have the right to make as much money as we can, as Americans.
The American dream right.
WRONG!
Remember, according to the National Institute of Health, American tax payers funded the research and discovery of sofosbuvir.
Essentially it cost Americans $60.9 million dollars to discover sofosbuvir.
There are approximately 5 million people living with hepatitis C in the US.
If you run the numbers, each HCV infected person paid only $12.18 for sofosbuvir.
We'll get in to the cost of manufacturing next.
This will be a HUGE surprise for most readers.
Actual cost of Harvoni
The real cost to make Harvoni is laughable.
Sofosbuvir 400mg and ledipasvir 90mg purchased in large quantities and manufactured would cost approximately $0.36 for 84 tablets.
Just round it way up to one US dollar.
Then 10X it.
You can charge $10 for 84 tablets, saved more lives from the beginning and reduce the monetary burden on state healthcare systems (5 state healthcare budgets went bust because of Harvoni).
Michael Sofia could have been a billionaire even if the price was only $10 per treatment.
Salk did the right thing by making the patent free and clear for the polio vaccine.
"Big Pharma" is not going to stop maximizing profits anytime in the near future.
However, we will do our best to make sure you can buy Harvoni, Sovaldi, Epclusa, Daklinza and  any other medicine at an affordable price.
---
More Reading on Harvoni & Hep C Meds
Gilead Sciences Hep C Drugs
We need to understand Gilead Sciences is a multi billion dollar company that manufactures hepatitis B, hepatitis C, HIV and influenza drugs.
To make a several billion dollars a year in profit will come from the individuals that pay for their patented drugs from around the world.
Gilead Sciences is not a charity and they are very smart in pricing their drugs to maximize profit.
How much does Harvoni cost in India?
Harvoni manufacturer Gilead Sciences lost the patent fight in India to monopolize the hepatitis C treatment market.

Read the Fortune Magazine Article here.
The demand for Harvoni when it was first introduced around December 6th 2015, was being sold for 4 to 5 times the retail price due to high demand.
Many American hepatitis C patients came to India to purchase Harvoni drug for their friends and families for a fraction of the price.
Harvoni price in the US was $94,000, and for one Harvoni tablet cost $1119.
That's a real expensive pill to swallow! Harvoni tablet price in India is about $5 to $10 and is getting more affordable everyday.
Historically many Americans would often buy expensive medicine in Mexico, our Southern neighbor.
Harvoni cost in Mexico was about $48,000 for 84 tablets, 12 weeks treatment.
Hep C treatment in Mexico was not only out of reach for Mexicans but also Americans trying to get a bargain.
Another very popular hep C treatment, Sovaldi price or sofosbuvir price in Mexico was equally expensive about $74,000 about a $10,000 discount compared to what it was sold for in the US.
Why is Harvoni price so expensive?
The number one reason news media and journalists around the country agree on is the research and development that goes in to making Harvoni cost so expensive.
We at Sunny Pharma understand a lot of research and development was put in to discovering sofosbuvir, but after doing our own research, we found out we were completely wrong.
A medical chemist named Michael Sofia invented the drug while working for Pharmasset and a VA hospital.
Pharmasset was bought out by Gilead Sciences for $11.2 billion in 2012.
Some believe it was actually discovered at the VA hospital and the invention of sofosbuvir belongs to the US government.
The Gilead hep C drug went through clinical trials that same year and US FDA approved it to treat hepatitis C.
This still doesn't explain Harvoni cost, the truth is big money was behind this deal, like Gilead's investment bankers like Bank of America Merrill Lynch and Baraclay's bank.
Sovaldi price was set at $84,000 because state health departments could handle the price (some what) and Gilead would profit heavily from it.
Which they did.
Price is about recouping investments and costs from the purchase of Pharmasset.

And business 101, maximize profit.
Gilead made $48 billion dollars in 4 years with their hepatitis C medicines, Sovaldi, Harvoni and Epclusa.
What is the drug Harvoni used to treat?
Harvoni is a drug that is made of ledipasvir 90mg and sofosbuvir 400mg to treat hepatitis C virus.
Harvoni treats hepatitis C genotypes 1, 4, 5 and 6.
It can be used in combination for some genotypes with weight based ribavirin.
What are the side effects of Harvoni?
There are very few if any side effects of Harvoni, a little head fog, nausea, insomnia, fatigue, and diarrhea.
Most hep C patients don't have any side effects.
The most common Harvoni side effects documented was fatigue and headache, 16% and 11% respectively.
Is Harvoni a pill or an injection?
Harvoni is a pill taken orally once a day for 84 days or 12 weeks to treat hepatitis C and has a very high cure rate of 95% to 99%.
Can you drink alcohol while taking Harvoni?
It is strongly not advised to drink any form of alcohol when taking Harvoni, Sovaldi, Epclusa, Daklinza, Vosevi, Zepatier and other hep C meds.
Since most hepatitis C patients liver is compromised due to the hepatitis C virus, to drink alcohol is like like throwing gasoline on a fire.
All alcohol is processed by the liver.
When you are trying to kill the hep C virus with Harvoni, drinking alcohol is counter acting the treatment and damaging the liver at the same time.
Not advised to drink alcohol while on any hep C treatment.
How long does Harvoni take to work?
Most hepatitis C patients have documented that they feel much better after 7 to 14 days after taking Harvoni tablets.
This data does not represent all hepatitis C patients.
It is important to note that some patients may take weeks and even more than 3 months depending on their viral load and what genotype they have.
However, generally speaking, most hep C patients feel much better after 14 days of treatment with the once a day pill Harvoni.
According to clinical trials data, the most common side effect of ledipasvir sofosbuvir (Harvoni) were slight headaches and  tiredness (fatigue).
Its time to let go of hep C and start a new life with more energy and vigor.
Do not let Harvoni cost be barrier to the new you.
---
Want to talk to a health advocate about reducing Harvoni cost?
Sunny Pharma USA:
Address: 6251 La Jolla Scenic Dr S, La Jolla, California, USA 92037
Phone: 858-952-1077
Email us at hcvmeds@gmail.com, info@sunnypharma.org or just fill the form or click on the bubble below and we'll reply back right away.
Sunny Pharma India
No 1, 3rd G Main, Old Nilgiris Road Rammaiah Layout, 3rd E-F Cross Rd, Ramaiah Layout, Kacharakanahalli, Bengaluru, Karnataka 560084